Gutter Cleaning and Gutter Maintenance by Maple Ridge Roofing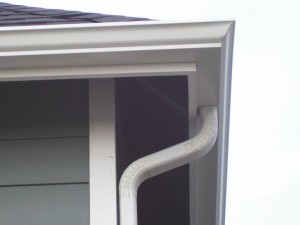 Gutter Cleaning Services – Maple Ridge, BC
Gutters and downspouts work hard to protect your house from moisture damage. If gutters leak or downspouts are clogged, water can spill out and accumulate near foundations, soaking the soil and causing foundation walls to settle.
Keeping gutters and downspouts in good condition requires regular maintenance. It's that time of year again, loads of rain and lots of leaky gutters.
If your homes gutters are full of debris or have a leaky corner, contact us today and book a gutter cleaning and maintenance package.
Phone: 604-999-5953
Contact Maple Ridge Roofing today for a free estimate for gutter cleaning and maintenance.
Thank you.