Maple Ridge Roof Maintenance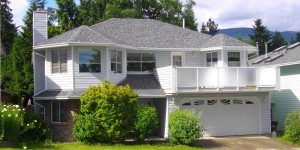 Roof Maintenance by Maple Ridge Roofing
We provide roofing maintenance services in Maple Ridge:
Roofing Maintenance
Roof Inspection
Roof Cleaning
Moss Removal
Vent Cleaning
Waterproofing
Gutter Cleaning
Gutter Maintenance
Preventative maintenance is required to maintain your roof's performance and durability. Keeping your roof shingles and flashings performing their best is our top priority.
Phone: 604-999-5953
The key to avoiding many roofing headaches is regular inspection and maintenance. This can help bring potential problems to light.
A properly executed maintenance program will add years to the life of a roof by detecting minor problems before they become major, as well as providing better protection for, and avoiding interruption of the internal functions of a building.
We provide complete roof maintenance and restoration services in Maple Ridge and are proud to offer a high quality roofing service.
Maple Ridge Roofing provides free on-site consultations and roofing maintenance estimates.
Thank you.